My guest blogger this month is Sophie Perry from Arizona Moving Professional
People say that a messy home means a messy life. And while some may argue that is not true, no one can deny that a messy home is an issue that has to be dealt with sooner or later. And it's much better if it's sooner, as a messy environment can negatively affect people. Studies have shown that our environment impacts our mental health and can lead to a person becoming anxious and depressed and making them lose focus. In order to avoid that, regular home organizing sessions are a must. But you need to know how to do it properly. People often make some home organizing mistakes, especially if they don't have much experience organizing. We decided to help anyone struggling with this and share a list of the most common mistakes people make.
Most common home organizing mistakes
These are mistakes people make very often, and they make the whole process much more difficult.
Being overly ambitious
Avoiding decluttering
Procrastinating
Not asking for help
Not utilizing storage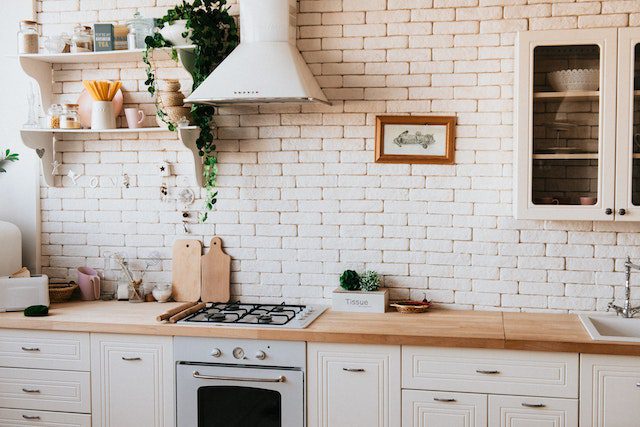 Biting more than they can chew
The first mistake people make when organizing their home is that they underestimate how much work that requires. They think organizing an entire house can be done in a day. That's impossible. This is a mistake that people who just moved often make as well. They want to make their new home completely organized as soon as they get there, which requires time and patience. For example, organizing a kitchen after the move should be done first, and you shouldn't start organizing another room until you are done with it. Then once you make your kitchen neat and tidy, you can move to the next room. This room-by-room approach is best for home organizing. If you start a new room before finishing the previous one, you are less likely to finish it and do it nicely and thoroughly.
Skipping decluttering
Another one of the home organizing mistakes people make is underestimating how important decluttering is. This is essential to a clean and tidy home, but unfortunately, too many people skip it. Before you can start cleaning and organizing, you must eliminate junk and stuff you don't need anymore. This makes the rest of the home organizing a lot easier. And it's a straightforward process. Just separate things into three different piles. One pile is for the things that you are keeping. The other pile is for broken and useless things that you will be throwing away. And the final pile is for the things you don't want but are still helpful, and you can donate them. Once you declutter, you will immediately notice the difference in your home. It will be more spacious and easier to organize.
Putting things off
Successful home organizing will require you to be motivated and focused. As we said, it cannot be done in a single day, but that doesn't mean you should drag it out for too long. People often procrastinate with home organizing, resulting in a home that is even messier than before. You may start all focused, but you start putting things off like " I can take this donation box to charity tomorrow" or "I'll throw away this junk later." Slowly you will find yourself a month in your organizing process, and you are not even halfway there. The key to home organizing is not losing focus. Set a goal, and don't stop until you are done. Don't put things off; throw the garbage immediately, and take that donation box to charity. If you are motivated and focused, you will be done much quicker and then be able to relax.
Not asking for help
You might think you can organize your own home without help, but you'd be mistaken, especially if you live in a big house or apartment. That's too much space for one person to take care of by themselves. Add to that most people have full-time jobs and other obligations they must take care of. That doesn't leave much time for decluttering, cleaning, and organizing. Having friends and family help you is the right solution. An extra set of hands will make you more efficient, and the whole thing will be done much more quickly. And not just that, they might even be able to give you some helpful advice about home organizing as they have probably done it before.
They don't utilize storage
One of your greatest allies when home organizing is storage. However, too often, people don't utilize it. They think storage is used only when moving or doing an extensive home remodel. But that is not the case. Storage is perfect for those situations when you have items cluttering your house, but you don't want to get rid of them as they are essential to you, or you need them but not immediately. You can rent a storage unit where your items will be safe until you need them again; in the meantime, they won't take up space in your house.
In conclusion
These were the most common home organizing mistakes people make. As you can see, at first glance, they don't seem so serious, they are actually really important for the success of the whole process. It is important that you are focused on this project and don't stop until you are finished. Procrastination is the death of home organizing. And if at some point you get tired and overwhelmed, don't hesitate to call your friends and family for help. Also, don't underestimate the importance of decluttering, as it's a crucial step in this process. Renting a storage unit is also very helpful for all those items you don't have enough place for in your home. Home organizing may seem like a complicated process, you will be glad you did it once you see the results.
Click here to book a complimentary 30 minute chat to get started without any mistakes
Julie Stobbe is a Trained Professional Organizer and Lifestyle Organizing Coach who brings happiness to homes and organization to offices, virtually using Zoom. She has been working with clients since 2006 to provide customized organizing solutions to suit their individual needs and situation. She uses her love of teaching to reduce clutter, in your home, office, mind and time. She guides and supports you to be accountable for your time, to complete projects and reach your goals. If you're in a difficult transition Julie can coach you to break-free of emotional clutter constraining you from living life on your terms. Online courses are available to help instruct, coach and support your organizing projects. Get started by downloading Tips for Reorganizing 9 Rooms.
Click here to learn more about her online course Create an Organized Home.
Twitter – Facebook – Facebook group Organizing Mind and Space