Reading time – 3 minutes
If you have more space in your dressers, bookcases and cabinets than you need, the number of items stored there will increase to fill the space available. This is an extension of Parkinson's Law. Don't feel that you have to use all storage areas for the purpose they were originally intended for. Let me explain these ideas in more detail to you.
Parkinson's Law
What is Parkinson's Law? Parkinson's Law is the old adage that work expands to fill the time allotted for its completion. The term was first coined by Cyril Northcote Parkinson in a humorous essay he wrote for "The Economist" in 1955. I find Parkinson's Law can be extended to more than just meeting productivity deadlines. If you have lots of time in the morning do you find you're still late for an appointment? You fill the time with other activities, laundry, coffee, or a drive-thru and end up leaving late instead of arriving early. If there is space on a table or desk it gets filled with paper until later when it needs to be filed, recycled or shredded. If you have room in your closet do you go buy some new clothes to fill the space?
Learn to enjoy empty space
As you sort through your stuff and make room enjoy the empty space. Instead of thinking about buying more, leave it empty. Not every drawer, shelf and cabinet need to be completely filled. Having empty space makes room for change and growth in the future without creating clutter, cramming and stuffing things into an already full space. Some people fear empty open spaces. They feel like their stuff is their friends and they like to have stuff around them. It may take some time to enjoy seeing open, clean, clear space in your home. This is the first step, enjoy open space, and don't go out and buy more things to fill the space.
Reorganize your storage space
What do you do when you have open space in a drawer because you haven't gone out and bought more clothes to fill the space and the closet floor is overflowing? Let's talk about reorganizing your storage space. Instead of filling a space with more of the same stuff that you don't need, use that space wisely.
Bedroom
When you sort through your belongings and donate or scrap the sweaters, blouses, scarves and other clothing items you never use, re-purpose the drawer for those non-clothing items that are causing your bedroom to look cluttered. Use the drawer for jewelry or make-up or purses. You are re-purposing when you use closet hangar space to hang a shoe holder to free up floor space. Don't buy more shoes the closet doors are now closing easily. Enjoy a bedroom with less visual clutter.
Linen closet
Sort through your linen closet and remove old towels. Donate sheets that are the wrong size for the beds you own. Reduce the number of blankets you have for each bed. Donate linens that are no longer part of your colour scheme. You have made empty space. Don't buy new bedding, look at what you need storage space for. Remove a shelf and store your vacuum cleaner, golf clubs, step stool or broom and mops. Keep the shelf and store a toolbox, first aid kit, or craft supplies. Reorganize your storage space to store things that don't have a home.
Kitchen
What would you do with empty storage space in a kitchen? Think outside the box. At my home, I used one set of drawers for children's crafts and drawing items. It was near the kitchen table and it made it very easy to get out the pencil crayons, glue, markers, crayons, stickers, paper plates, playdough, paints etc. use them and put them away. The clear counter might be a handy place to collect mail, write cards, and charge phones. Use part of the counter and a drawer or cupboard to make an office. Keep your party decorations and tablecloths in the kitchen. Have a toolbox in the kitchen. Kitchens are usually on the main floor centrally located.
Two principles of storing items.
I could go through every room in the home and give you ideas. I know you don't need that. The main principles of storing items are to store them where you use them. Make it easy to get things out and put them away. Storage doesn't need to be used for its intended purpose. Storage is used to give items a "home" that is appropriate for you and the items. Be creative, don't fill the storage with more of the same items you don't need and use. Use it wisely to make your life easier. Don't feel that you have to use all storage areas for the purpose they were originally intended for.
Share some creative storage solutions in the comments.
Contact me for help in using your storage areas effectively.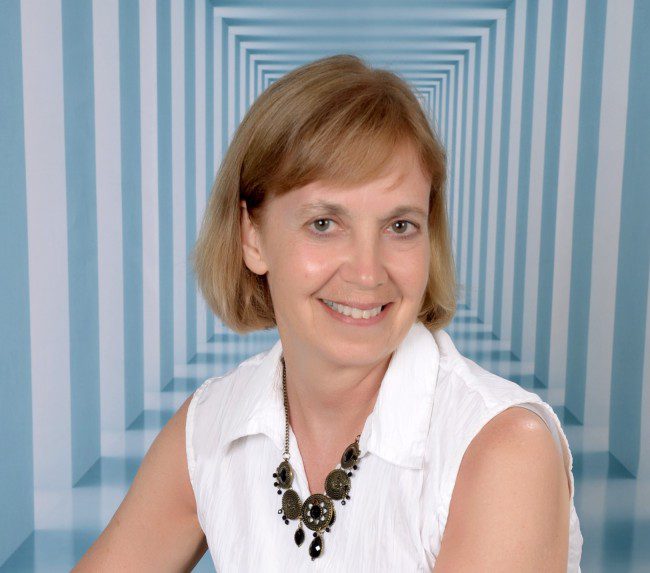 Julie Stobbe is a Trained Professional Organizer and Lifestyle Organizing Coach who brings happiness to homes and organization to offices, in person and virtually. She has been working with clients since 2006 to provide customized organizing solutions to suit their individual needs and situation. She uses her love of physical activity to reduce clutter, in your home and office. She guides and supports you to manage your time. If you're in a difficult transition Julie can coach you to break-free of emotional clutter constraining you from living life on your terms. Online courses are available to help instruct, coach and support your organizing projects. Get started by downloading Tips for Reorganizing 9 Rooms.
Click here to learn more about her online course Create an Organized Home.
Twitter – Facebook – Facebook group Organizing Mind and Space