Reading time – 5 minutes
Do you have a home or office that is creating anxiety and a feeling of stress and overwhelm? You know you want to change the situation. With a little knowledge, help and support you could start to feel happy in your home and organized in your office. I have been offering virtual organizing sessions for 7 years, this may be the year for you to try it.
Who would use virtual organizing services?
For clients who:
wish to do the "hands-on "organizing themselves
are uncertain about someone coming into their home,
want a cost-effective way to get organized
need to manage their organizing appointments to fit a complex schedule
need support to stay focused on the project
Why would I offer this service?
Virtual organizing allows me to:
to provide support to you through prearranged online meetings
I can help you no matter where you live
I can keep working with you even if you moved away
in addition to organizing, I can coach, teach, support and mentor you
What would a virtual organizing session look like
There are probably as many ways to do virtual organizing as there are organizers. Here are my 4 formats.
A series of mini sessions.
This format starts with a one-hour session to establish the goals you want to achieve and is followed up with 30-minute mini sessions to set steps to follow to complete the job.
Be there with you
This format is for you if you who don't like to work alone. I am with you on my computer helping you to:
know what to do next,
make decisions about what to keep and what to donate and
set up organizing systems to store your stuff.
Complete Plan
This format is for people who want to work by themselves on their own schedule. After you contact me, I set up a 1-2 hour zoom call and you show me the room you want to get organized. I develop a customized organizing plan that you implement. If you have questions we can set up a support call to:
solve problems,
clarify the next step,
receive storage suggestions.
receive donation and recycling information
check-in with you while you are working
Develop Routines
A lot of organizing and maintaining a home, office or room is establishing routines and systems. We work together to set up step-by-step systems.
There are the A, B, C, D's of virtual organizing
To book a complimentary 30 minute virtual assessment use this link or contact me directly at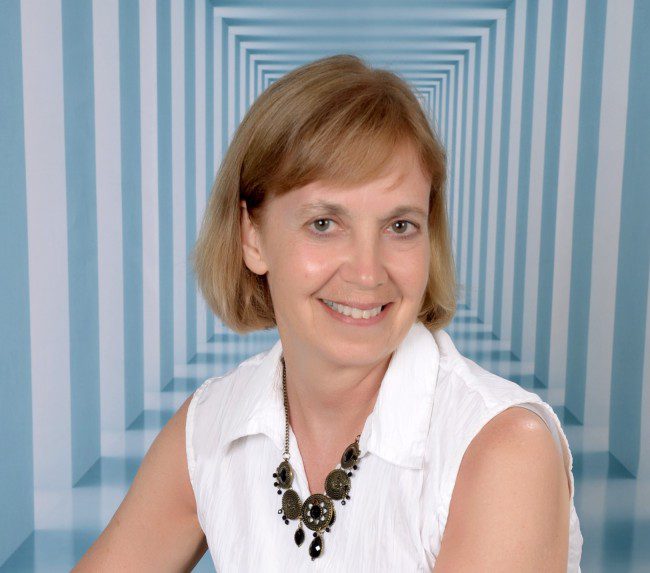 Julie Stobbe is a Trained Professional Organizer and Lifestyle Organizing Coach who brings happiness to homes and organization to offices, in person and virtually. She has been working with clients since 2006 to provide customized organizing solutions to suit their individual needs and situation. She uses her love of physical activity to reduce clutter, in your home and office. She guides and supports you to manage your time. If you're in a difficult transition Julie can coach you to break-free of emotional clutter constraining you from living life on your terms. Online courses are available to help instruct, coach and support your organizing projects. Get started by downloading Tips for Reorganizing 9 Rooms.
Click here to learn more about her online course Create an Organized Home.
Twitter – Facebook – Facebook group Organizing Mind and Space